All Products are Made to Order
I Create Fantastic Samurai Armor Out of Plastic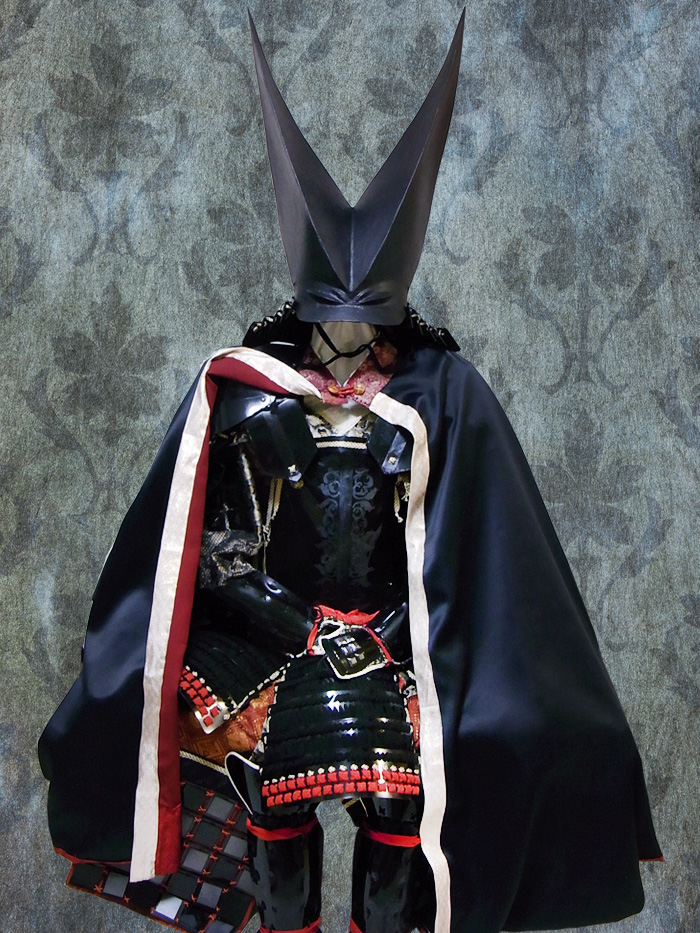 Samurai armor
The shape of this helmet is one of the most famous forms in Japan. It's name 燕尾兜ENBIOKABURO, which means swallowtail.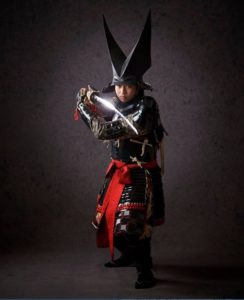 The owner of this helmet was a daimyo named Ujisato Gamou(16th century), who was notable for being Christian. I added a cloak to create a European atmosphere. You can have your picture taken in his style at the photo studio"KOBAYASHI" in Aizu City.
The woman who wanted feminine Japanese armor
Women's Samurai armor
My female customer had iron armor. But it was so heavy that she could not wear for a long time. So she asked me to make a light armor. She wanted her unique armor to have a special touch so we painted cherry blossoms on her armor plates.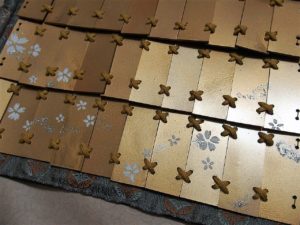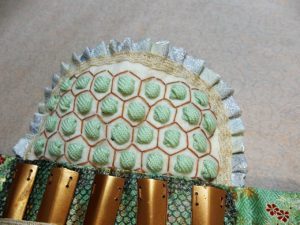 A Very Famous Samurai's Armor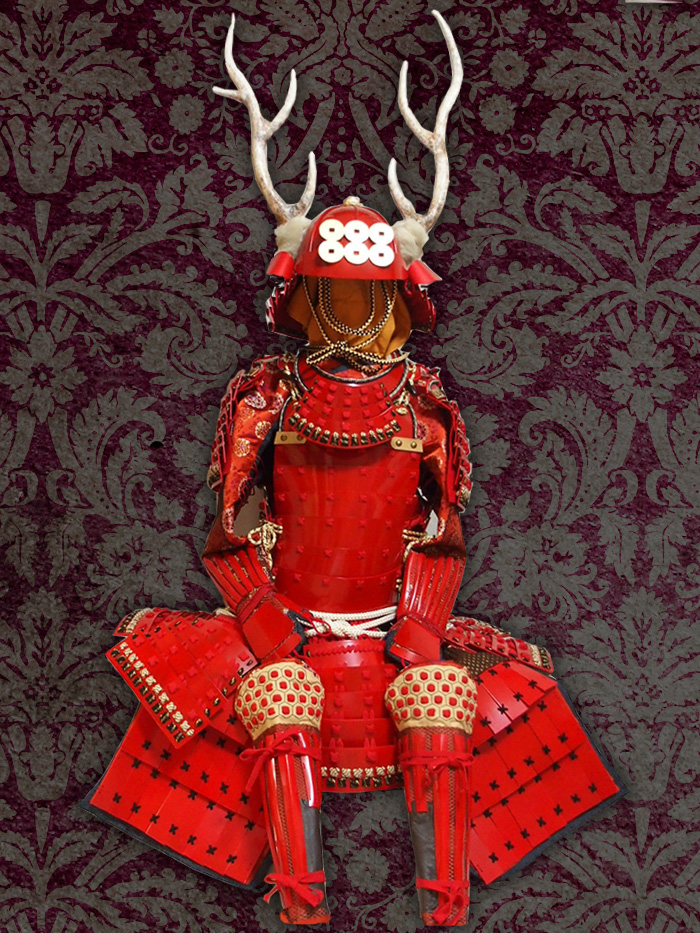 Red Samurai Armor
This red samurai armor is called "赤備えAKAZONAE". The red dye used was expensive, and red armor was a symbol of strong
samurai. So only certain samurai were allowed to wear red armor. I
recreated it using red plastic. In modern times, this armor has become the
symbol of samurai named Yukimura Sanada (16th-17th century), though
this design was created for a TV drama and is not historically accurate.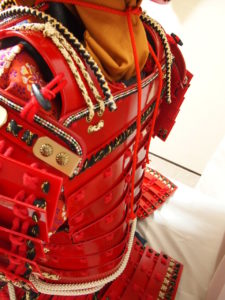 These Products are All Handmade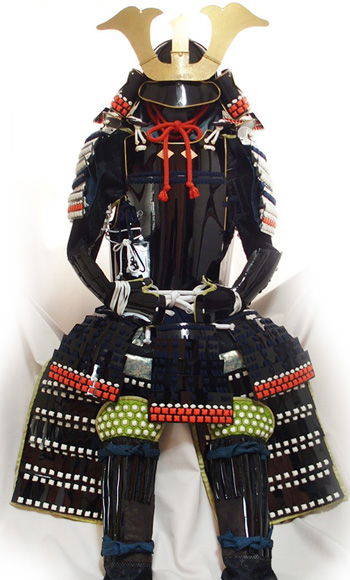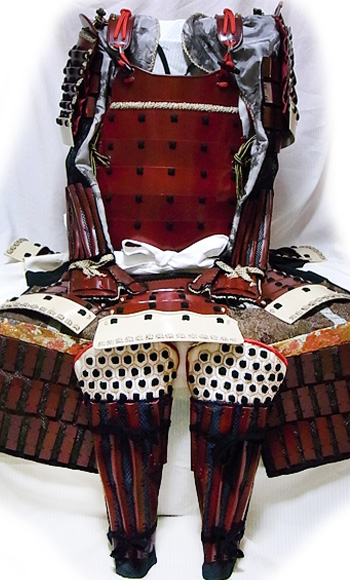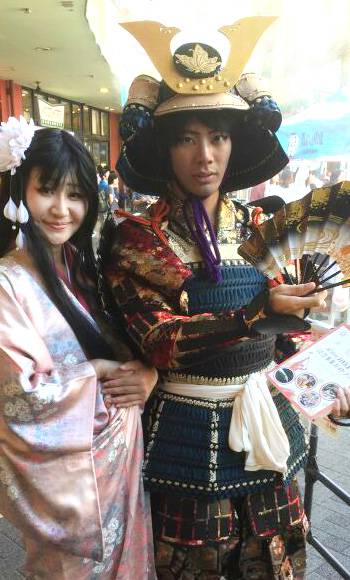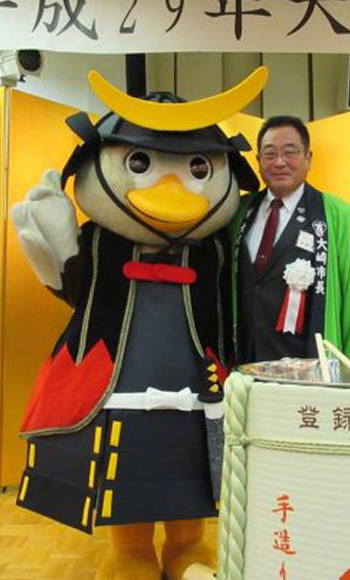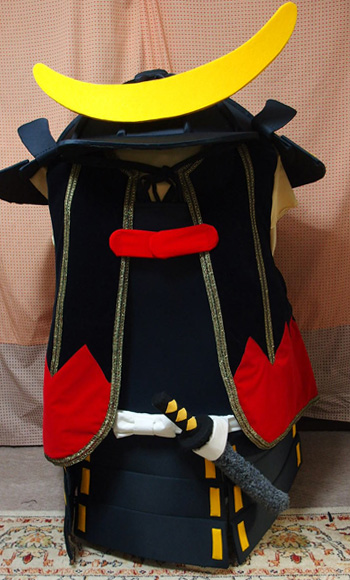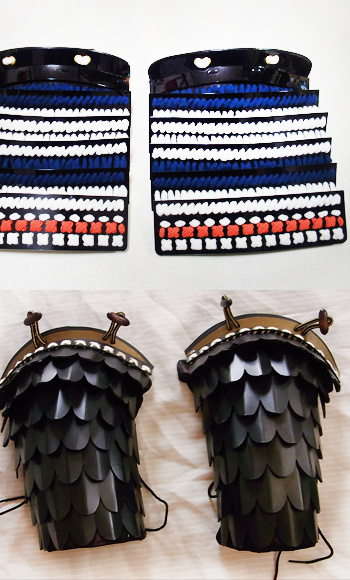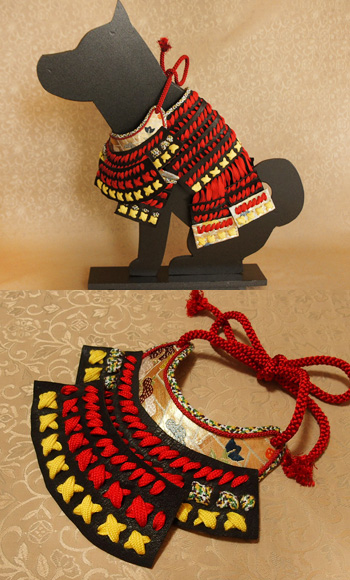 I create Japanese armor using plastic, clay, paper, and household goods
Why plastic?
Because it is light and strong. And it's easy to carry, so it's convenient for travel by plane or train. This plastic Japanese armor is great for cosplay, Halloween , theater, events, hobbies, school projects, or anytime!
NOTE : Be careful not to be so rough with your armor. It is just plastic. Do not use for rough or violent behavior. I am not responsible for any injury or damage to the suit caused in any situation.
Reference price : Armor set US$4,000-7,000. Individual parts from US$400. The value is determined by the product and your request.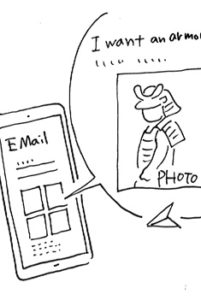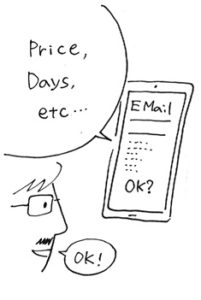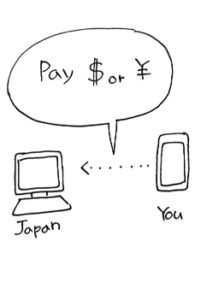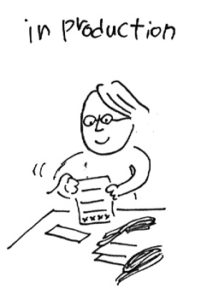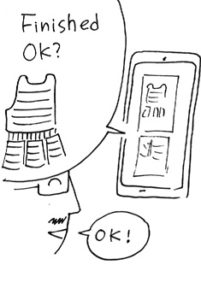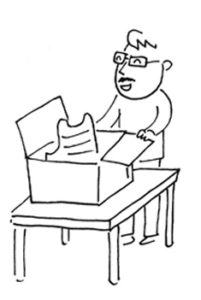 If you want me to custom-make your costumes:
1 Please email photos, drawings, or URLs as references, as well as you height and waist size.
2 I will quote you a price, how long production will take, etc.
3 You approve the project and pay.
4 Production normally takes between 1 to 2 months.
5 Once the product is finished, I'll send you photos for you to approve.
6 I send you your new costume!
NOTE: Icannot accept returns or refunds. However, I will fix any errors made during production!
The works will be published on Instagram. Please follow me!